Where to Get Lash Extensions for Your Wedding Day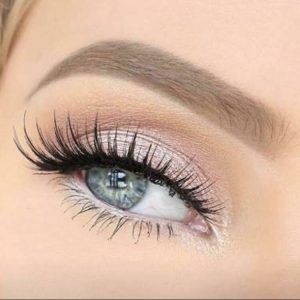 A number of thoughts come to mind when you make a wish on a fallen eyelash, but if you're reading this you're likely wishing those lashes wouldn't fall out in the first place. When it comes to your eyelashes, there's no such thing as too much! As you consider the ways in which you can amp up your eye makeup look for the big day, you're probably thinking about your options. DIY falsies are tricky, waterproof mascara is fine but for truly melt-proof, smudge-proof, don't-even-need-eyeliner lashes, eyelash extensions are worth serious consideration.
At Sydney Eyelashes, our eyelash extensions usually last for up to four to six weeks, they'll stay put throughout the entire weekend of wedding festivities and they're perfect for a beach honeymoon where you'll spend most of the time without makeup. The best part is that the textures are so natural, that you simply look like yourself but better. So go ahead and bat a thousand (lashes, that is) at any one of our Sydney salons that do the job right.
Sheraton on the Park Hotel, Shop 6
128 Castlereagh Street,
Sydney
Greengate Road,
Killara
Westward Street,
Kareela